Wine Tasting at Continental Divide Winery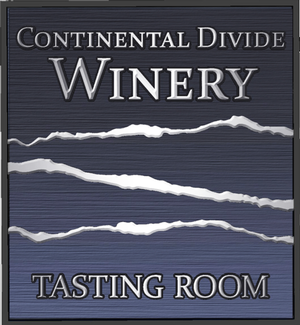 Come visit our tasting rooms and experience how climate, elevation, and terroir effect wines.
Friendly dogs welcome.
Breckenridge Tasting Room
OPEN DAILY
Walk Ins Welcome
Advance Reservations available through OpenTable.com

Monday: 11:00 am - 7:00 pm
Tuesday: 11:00 am - 7:00 pm
Wednesday: 11:00am - 7:00 pm
Thursday: 11:00 am - 7:00 pm
Friday: 11:00 am - 8:00 pm
Saturday: 11:00 am - 8:00 pm
Sunday: 11:00 am - 7:00 pm

Main Street Station
505. S. Main Street
Breckenridge, CO 80424
(Free 2 hour parking under Hyatt/Wyndham Hotel)
970-771-3443



Fairplay Tasting Room

Walk Ins Welcome. Reservations accepted for Wine Club Members only.

Monday: noon - 6:00 pm
Tuesday: Closed
Wednesday: Closed
Thursday: noon - 6:00 pm
Friday: noon - 7:00 pm
Saturday: noon - 7:00 pm
Sunday: noon - 5:00 pm
Rocky Top Plaza
331 Hwy 285
Fairplay, CO 80440
(Junction Hwy 9 and Hwy 285)
719-838-2349

Photogallery rendered here.
Click Here for Public Transportation Info

C
OVID-19 INFORMATION & DISCLAIMER
We are working hard to keep our community safe. Please review our COVID-19 Preparedness Plan at www.breckwinery.com/Legal/COVID-19-Preparedness-Plan. An inherent risk of exposure to COVID-19 exists in any public place where people are present. By visiting our winery you voluntarily assume all risks related to exposure to COVID-19 and agree not to hold Continental Divide Winery LLC or our directors, officers, or employees liable for any illness or injury.