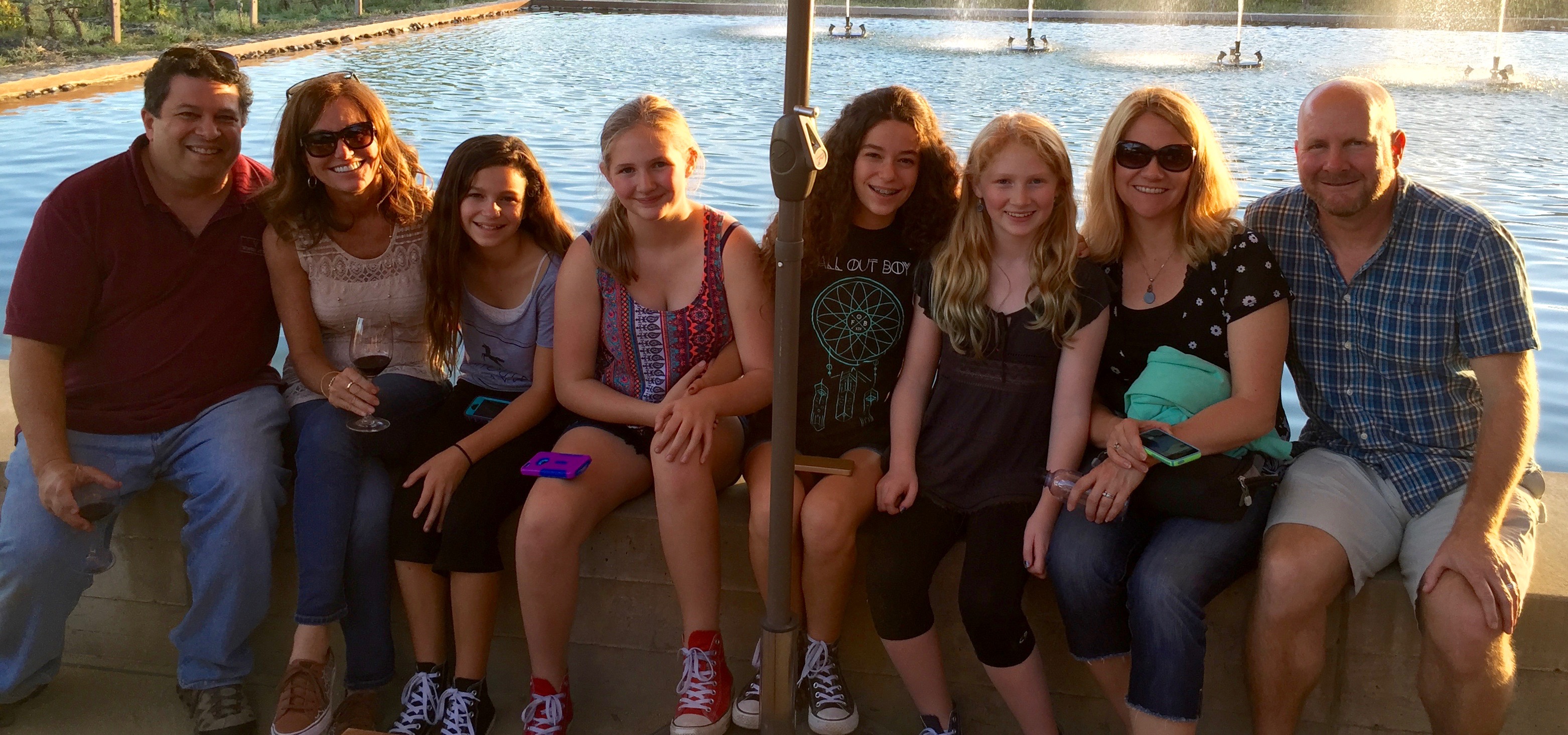 Our Story

Fate and a combined passion for the wine industry brought two families together to create Continental Divide Winery. Part-time Breckenridge residents Jeffrey and Ana Maltzman own two successful wineries in California. Ten years ago the Maltzmans, their two daughters and their two Australian Shepherds were walking down Main Street in Breckenridge when they spotted Colorado winemakers and part-time Alma residents Kent Hutchison and Angela Bryan, their two daughters and their two Australian Shepherds walking the other direction. The couples and their girls have been fast friends ever since.
The families quickly discovered a mutual passion for the art and science of wine and Continental Divide Winery was born. Today, Jeffrey serves as Chief Amazement Officer, Ana toils as our Chief Tasting Officer, and Kent and Angela are contributing winemakers.
Continental Divide features premium wines produced from both California and Colorado fruit to enable guests to experience the differences that altitude, soil and weather make on wine. Our goal is to prove that exceptional quality wines can be made from both California and Colorado fruit and to help guests better understand their individual wine palate.
Using Altitude to Make Naturally Better Wine

We produce all of our wines in a state-of-the-art custom built winemaking facility in South Park (Fairplay) making Continental Divide the highest altitude winery in the world. Crafting and aging wines at over 10,000' altitude minimizes oxygen exposure and allows the true flavors of the fruit and land to come through. To further capitalize on our unique alpine location, we use a patented winemaking system to craft many of our wines in a nearly zero oxygen closed-cell environment and we use snow and the extreme temperatures of our alpine environment to control fermentation instead of mechanical and artificial cooling used by most other wineries.
We invite you to come visit our tasting rooms in both Breckenridge and South Park (Fairplay) and experience first-hand our award-winning wines.