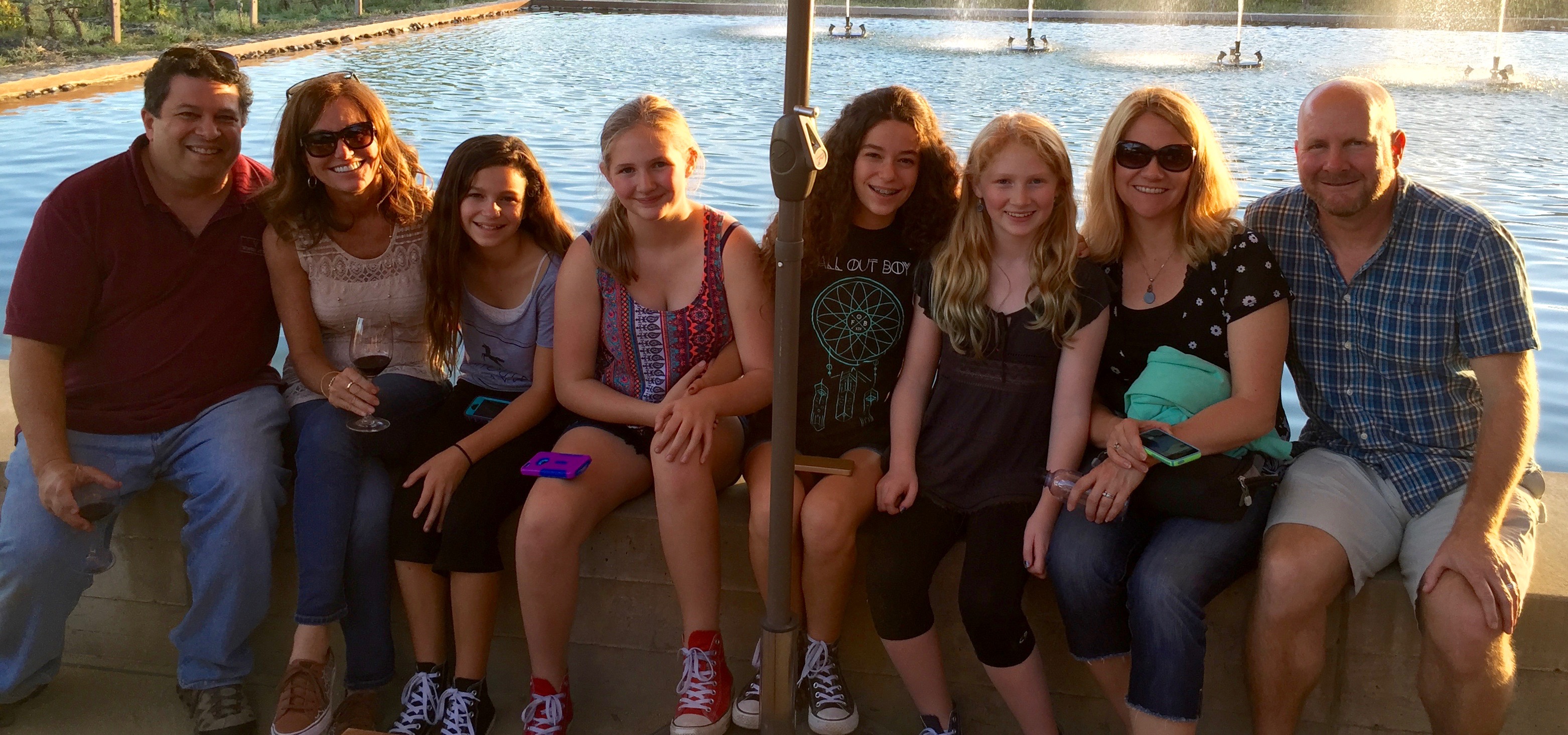 Our Story

Fate and a combined passion for wine brought two families together to create Continental Divide Winery. In 2014, California vintners and part-time Breckenridge residents Jeffrey and Ana Maltzman, their two daughters and their two Australian Shepherds were walking down Main Street when they spotted Kent Hutchison and Angela Bryan, their two daughters and their two Australian Shepherds walking the other direction. The families quickly discovered a mutual passion for wine and in 2016 Continental Divide Winery was born.

Today, Jeffrey serves as company President, Ana toils as our Chief Tasting Officer,and daughters Lexie and Jess periodically work on the bottling line and in the tasting rooms when not away at college. Although Kent and Angela left the Front Range, their exceptional wines continue to be periodically featured at CDW.
Continental Divide produces over 15 award-winning wines each year from grapes grown in both Colorado and California.
Using Altitude to Make Naturally Better Wine

We produce all of our wines at approximately 10,000' elevation, making Continental Divide the highest altitude producing winery in the world. Crafting and aging wines high atop the Rocky Mountains minimizes oxygen exposure and allows the true flavors of the fruit and land to come through. To further capitalize on our unique alpine location, we use a patented winemaking system to craft many of our wines in a nearly zero oxygen closed-cell environment and we use snow and the extreme temperatures of our alpine environment to help control fermentation.
We invite you to come visit our tasting rooms in both Breckenridge and South Park (Fairplay) and experience first-hand our award-winning wines.